Here at Algiers dental Associates we believe that a beautiful smile should be accompanied by beautiful skin, so to help you look great and feel great we offer the following cosmetic facial procedures:
Botox for Wrinkles: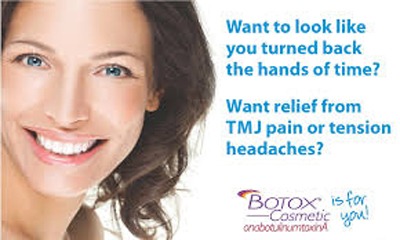 Botox treatment is a revolutionary, FDA approved approach to reversing the effects of facial wrinkles. Crows feet, worry lines and laugh lines can all be a thing of the past. These are referred to as dynamic wrinkle lines and all are treatable with this procedure. Botox works by relaxing the muscles that cause these wrinkles to form resulting in a smooth and youthful appearance. The procedure is quicks, done without anesthetic and is virtually pain free.
Botox for TMJ
Aside from helping relax the muscles that cause wrinkles, Botox can also be used to help relax the muscles associated with TMJ pain and tension headaches. This can help alleviate the severe pain associated by excessive clenching and/or grinding of the teeth and help these overworked muscles relax and recover resulting in reduction pain.
Juviderm: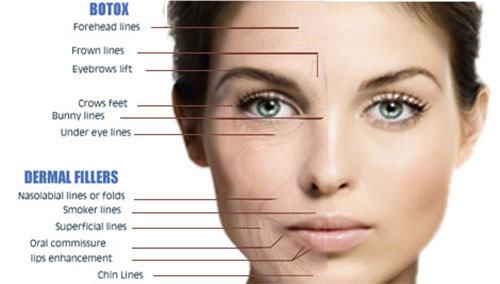 Dermal fillers, like Juvederm(TM), are becoming more and more popular as a way to help reverse the changes associated with aging. Because the goal is to return the dermis to its original young state, dermal fillers can give a more natural appearance than plastic surgery and facelifts. Dermal fillers are being used to eliminate or soften wrinkles, reduce scar depressions, enhance lips, and replace volume lost.
Juvederm(TM) is a synthetic gel made of hyaluronic acid, a naturally occurring substance in you your skin that helps to add volume and hydration. The smooth consistency gel is used most effectively for those wrinkles and folds in lower third of your face, like your "laugh lines", "smile lines", or "parentheses" (nasolabial folds, the creases that run from the bottom of your nose to the corners of your mouth), or "marionette lines" (oral commissures).
Dr Hobgood is a member of the American Academy of Facial Esthetics and has received extensive training in the use and application of both Botox and Dermal Fillers. Call today for your free cosmetic consult!